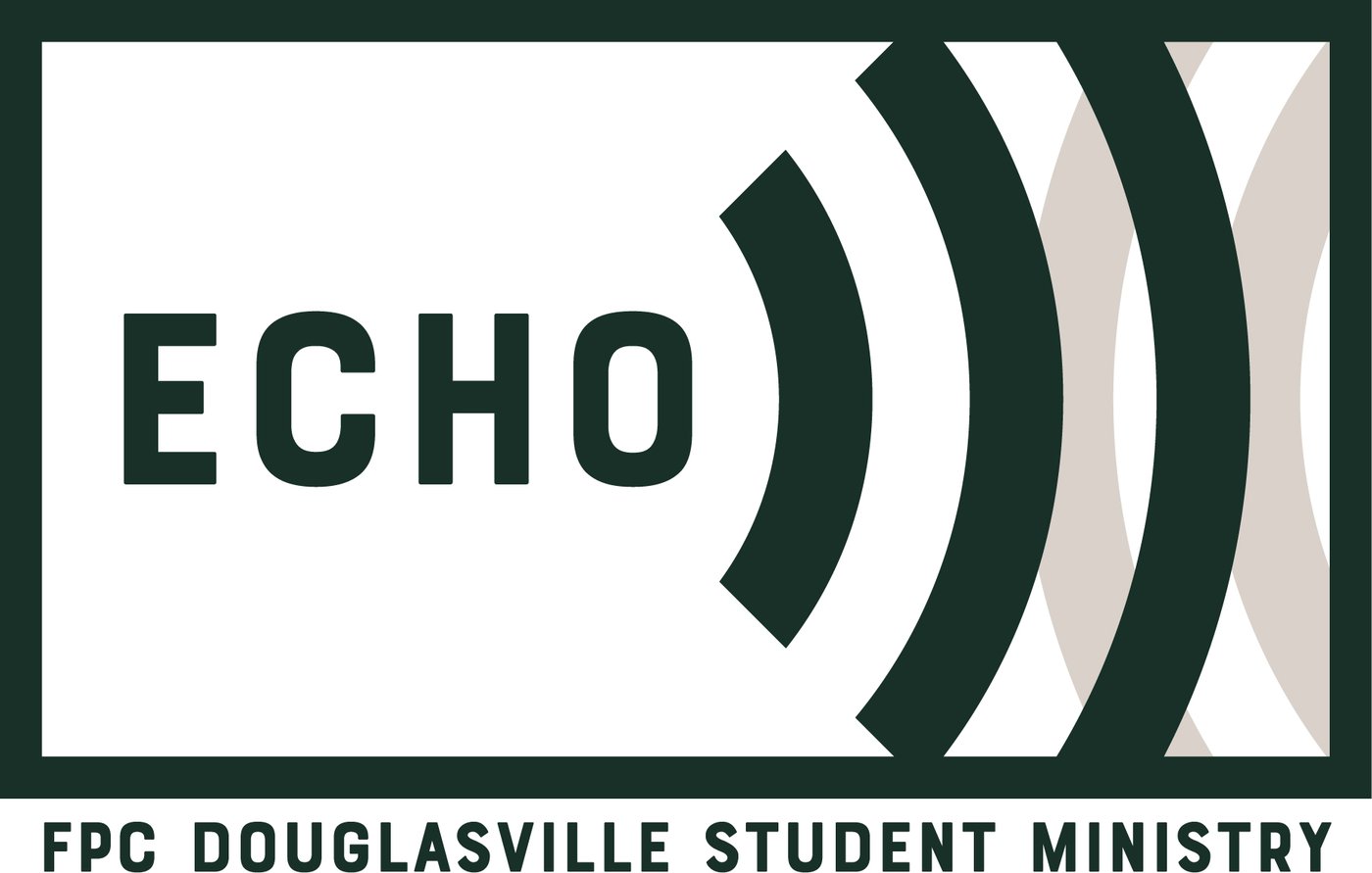 ECHO Students
Grades 6-12
Our goal is to echo Jesus by helping each other belong, believe, and be a witness.
Sundays
9:30-10:30 a.m. in the Student Center
Students spend time connecting with one another and learning about God through fun and interactive discussions. We have groups for both middle and high school students.
Wednesdays
6:30-8 p.m. in the Student Center
(Snack Shack opens at 6:15 p.m.)
A typical Wednesday night at Echo features snacks from the Snack Shack, games, and an interactive discussion about scripture and about how Jesus is involved in our lives today. Depending on the week, middle and high school groups may meet together or separately.
Events
We do a lot of different activities and trips throughout the year. Make sure to follow us on Facebook or Instagram for the latest updates!
Questions?
Contact Scott York, Director of Student Ministries at scott@fpcdouglasville.org or 770-942-0710.
Next Event-Friday, June 23
2023 ECHO Summer Schedule