Meet our leadership
James Harper, Senior Pastor
James Harper is a native of Houston, TX and has been the senior pastor of the church since 2009. James is married to Magan, a labor and delivery nurse. They have three daughters and one son-in-law. James' job is to teach and lead FPC towards the fulfillment of her vision. Outside of ministry, James loves hunting, fishing, Mexican food, and baseball. He'll root for the Braves as long as they aren't playing the Astros. James earned a Bachelor of Geology from Baylor University, a Master of Geology from Texas A&M, a Master of Divinity from Austin Presbyterian Theological Seminary, and a Doctor of Ministry from Fuller Seminary.
Email: james@fpcdouglasville.org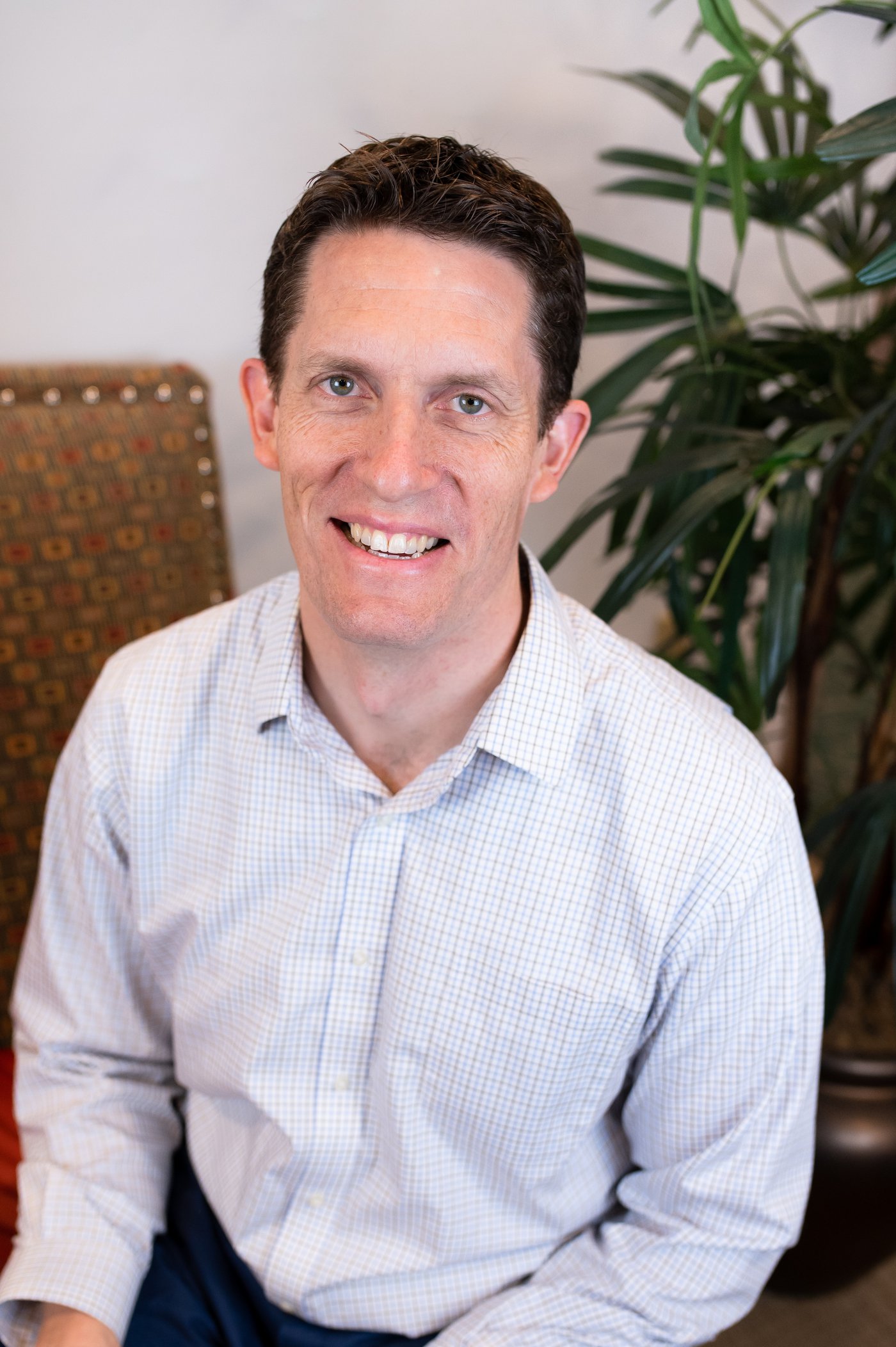 Andrew Dickinson, Associate Pastor
Andrew Dickinson is the Associate Pastor for Missions and Pastoral Care. He came to Douglasville, GA having graduated from Princeton Theological Seminary in May 2012. In his time at seminary and in previous churches he has been a part of in England and the United States, Andrew has participated in and led a number of missionary and outreach initiatives including soup kitchens, alpha courses, lunch clubs, community questionnaires, building projects for disabled people in Pittsburg, PA and aid work in Romania. Andrew believes in the power of relational evangelism and the importance of personal testimony that speaks to how Jesus has changed and continues to change our lives and our world for the better. Andrew has an MA in social work from Goldsmiths College, University of London and completed a hospital chaplaincy certification while in seminary.
Andrew is married to Sarah, who he met in London while she was completing a youth ministry internship at his mother's church. Sarah is the Director for Spiritual Formation at First Presbyterian. They have two daughters: Abigail and Kaitlyn.
Andrew enjoys spending time getting to know people – especially if it involves food! He also enjoys going to the movies, reading a good book, playing golf (poorly!), water sports and tennis. His first few years in the United States were spent in the region of Philadelphia, so he is a willing Braves fan – except when they are playing the Phillies!
Email: andrew@fpcdlouglasville.org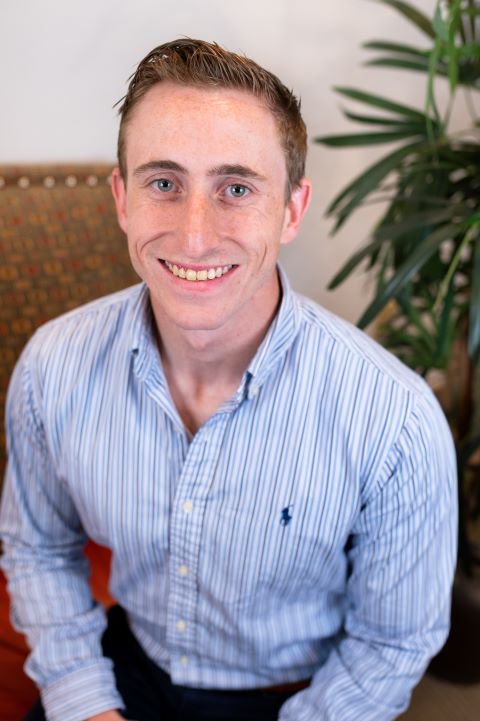 Scott York, Director of Student Ministries
Scott York is the Interim Director of Student Ministry. He is a lifetime member of FPC who grew up in the church. He holds a Bachelors degree in Criminal Justice from Georgia College & State University and is currently working toward his Masters of Divinity from Reformed Theological Seminary. Scott has been working with the Youth since mid-2017 after receiving his call to ministry and looks to serve the Lord however he is called. He is married to Courtney (Director of Children's Ministry), and has one son. Scott's life verse is 1 Corinthians 10:31, which says, "Therefore, whether you eat or drink, or whatever you do, do everything for God's glory."
Email: scott@fpcdouglasville.org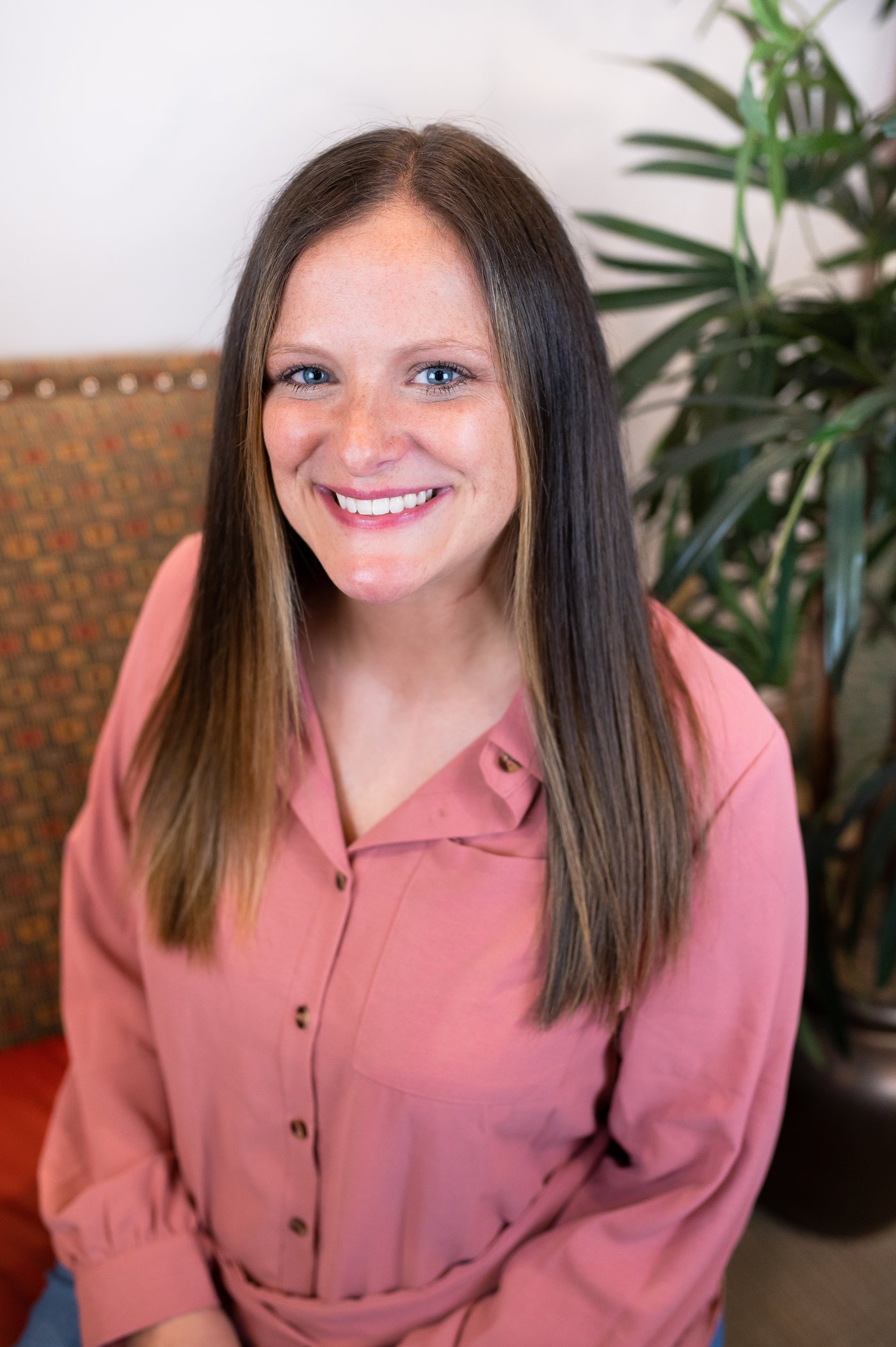 Courtney York, Director of Children's Ministry
Courtney is a Douglasville native who graduated from Lithia Springs High School. She has been working in Early Childhood education for 3 years. She has a heart for the gospel and a drive to instill the love for God's word into the hearts of children, and women, through discipleship. She is the parent of a single boy named River. She grew up in church and accepted Jesus as her Savior in 2002. She became heavily invested in church in 2017 after her son was born. As an avid nature lover, she spends much of her free time outside doing things such as hiking, camping, and exploring.
Email: courtney@fpcdouglasville.org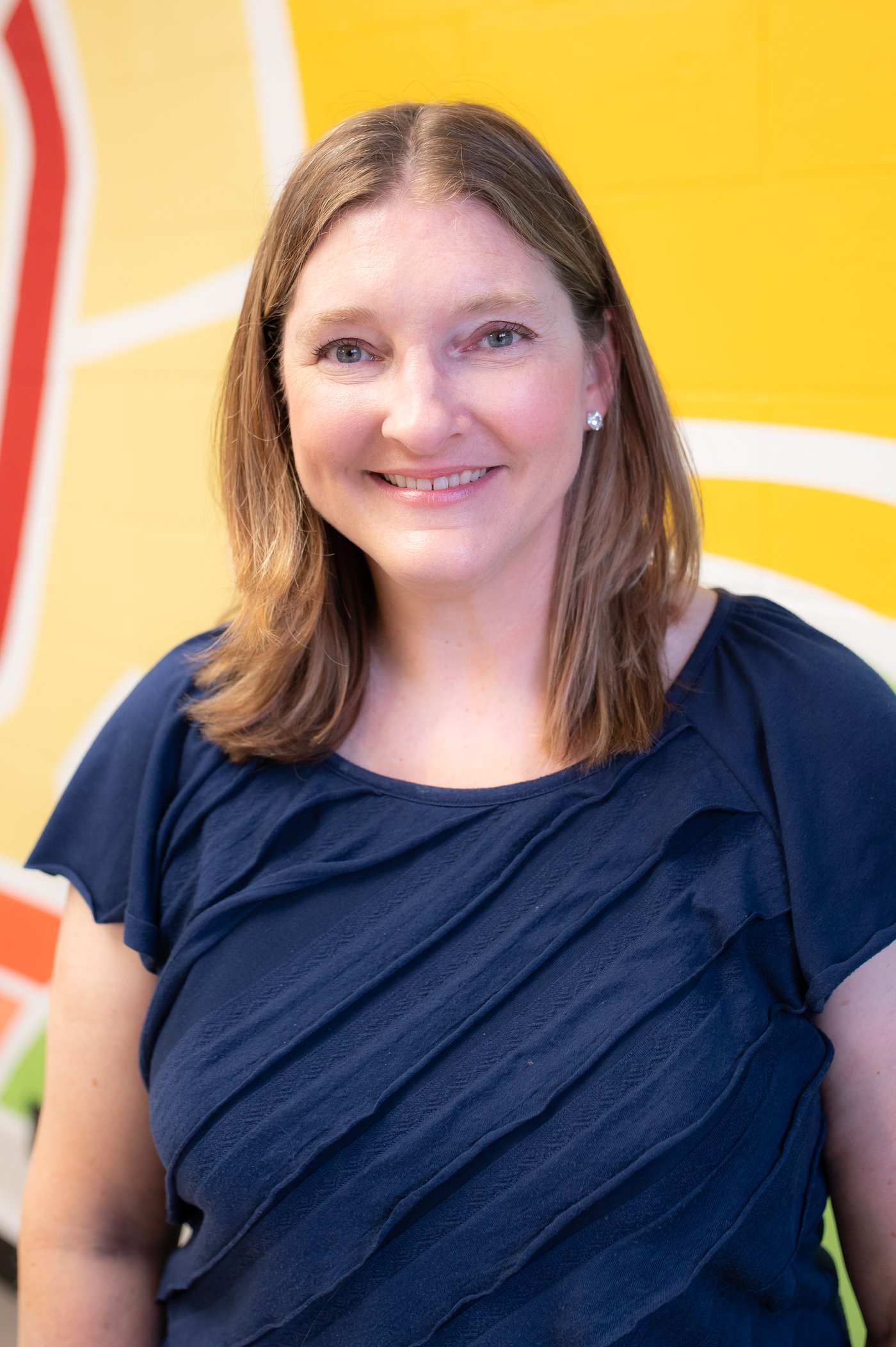 Jenni Preston, Nursery Coordinator
Jenni Preston is a "child of the church", having grown up here at First Presbyterian from early childhood. She holds a degree in early childhood education from Oglethorpe University in Atlanta. She married Jon, a computer science professor, in 1996 and taught elementary school in Douglas County for three years before becoming a full-time mom. Jon & Jenni's family now includes three sons, Josh, Micah, and Eric, and a daughter, Lilli.
Jenni has served as our church's Nursery Coordinator since 2004, after having worked for our Mothers' Morning Out program for two years. She has served on the preschool and stewardship committees and has taught adults and preschoolers on Sunday mornings and Wednesday nights. She loves studying God's word and counts her women's small group and couples' covenant group to be among her greatest blessings.
Jenni enjoys spending time with friends and family, and loves to read. She likes to hike, run, play card games, and go camping in Georgia's beautiful state parks.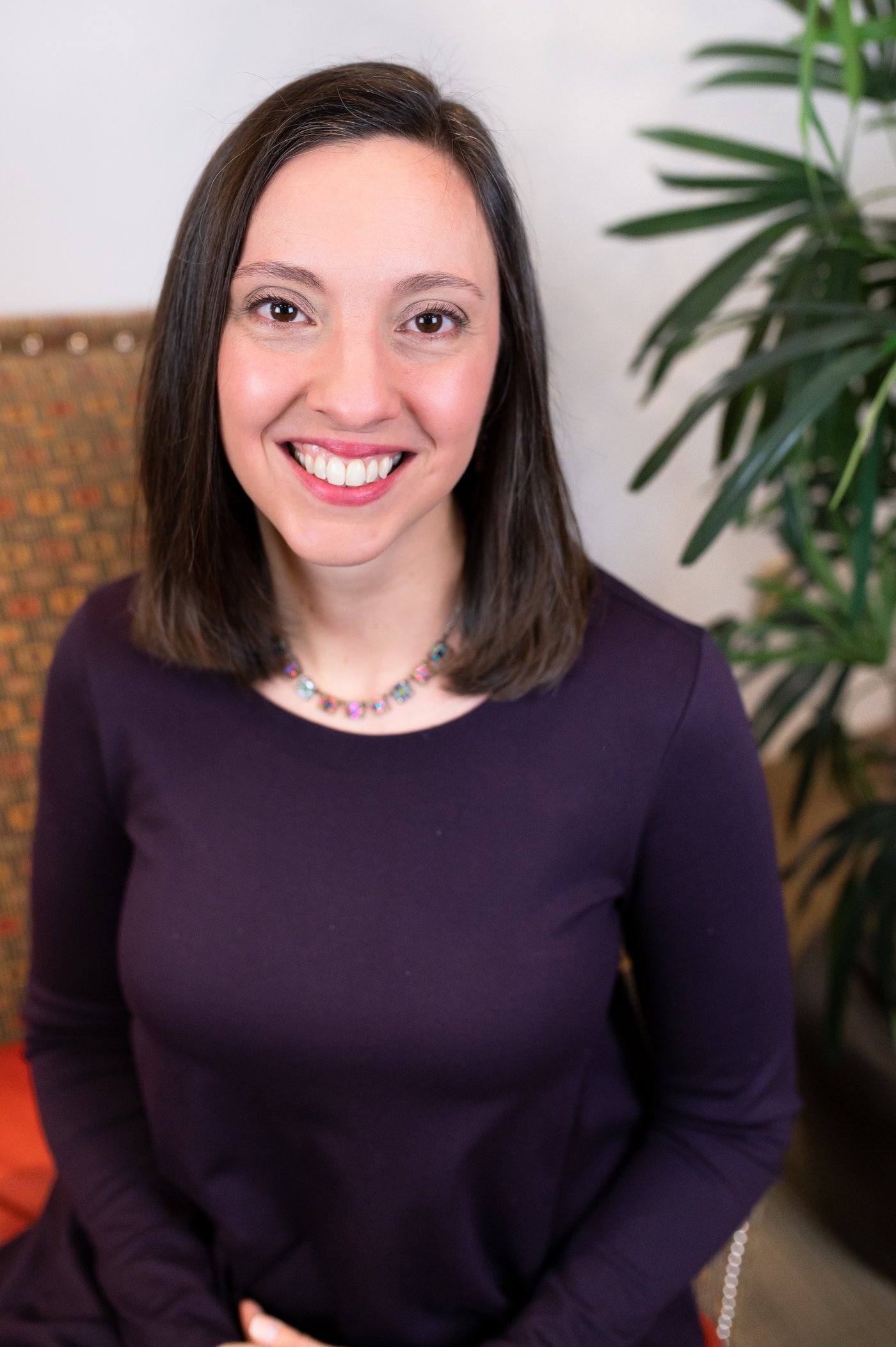 Sarah Dickinson, Director of Adult Spiritual Formation
Sarah Dickinson is the Director of Adult Spiritual Formation. She has been a member here at First Presbyterian since 2012, but joined our staff in September 2015. Sarah loves to study the Bible and theology, and enjoys walking alongside of the members of our congregation on the path of discipleship. Sarah previously served for six years as the Director of Youth Ministries at the First Presbyterian Church of Ambler, PA. Prior to that, she lived in London, England and worked as a youth worker in an Anglican Church there. Sarah has Bachelor of Arts degrees in Youth Ministries and Biblical and Theological Studies from Gordon College in Wenham, MA, as well as a Masters in Youth Ministry and Theological Education from Kings College, London.
Sarah is married to Andrew, the Associate Pastor here at First Presbyterian, and they have two daughters, Abby and Kaitlyn. For fun, Sarah enjoys spending time with her girls, cooking, baking, reading, going for walks and traveling the world!
Email: sarah@fpcdouglasville.org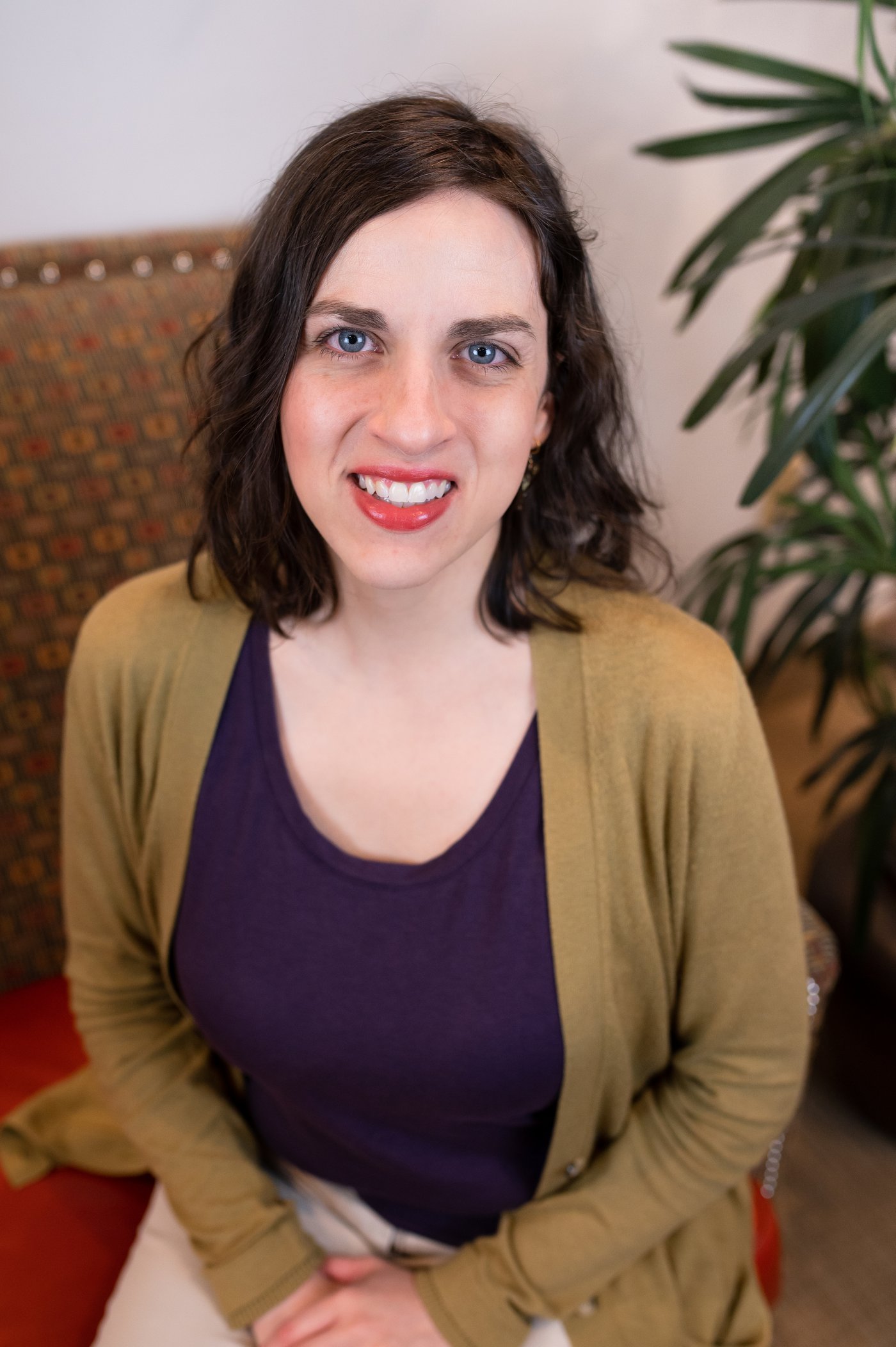 Glenna James, Director of Traditional Worship
Glenna James is a lifetime member of First Presbyterian Church. She has also had a love of music from an early age, joining Cherub Choir at three and beginning piano lessons at four. Since those early years, music has been a vital part of her personal worship experience and a great source of joy in her faith.
Glenna graduated in 2012 from Bryan College in Dayton, Tennessee, with a BS in Music Education focusing on general music and voice. Her vocal experience includes church choir, several performance groups and theater productions in college, a corporate band for weddings around the southeast, and the Douglas County Chamber Singers. She also has experience as an elementary school music teacher, private voice and piano teacher, and preschool music teacher.
Glenna is married to Mike James, also a Douglasville native. She enjoys spending time with their families and going to Six Flags with their nephew. She is an avid reader and movie goer. She has practice in almost every kind of needlework. She loves to dance and to cheer on the Braves, Falcons, and Bulldogs.
Email: glenna@fpcdouglasville.org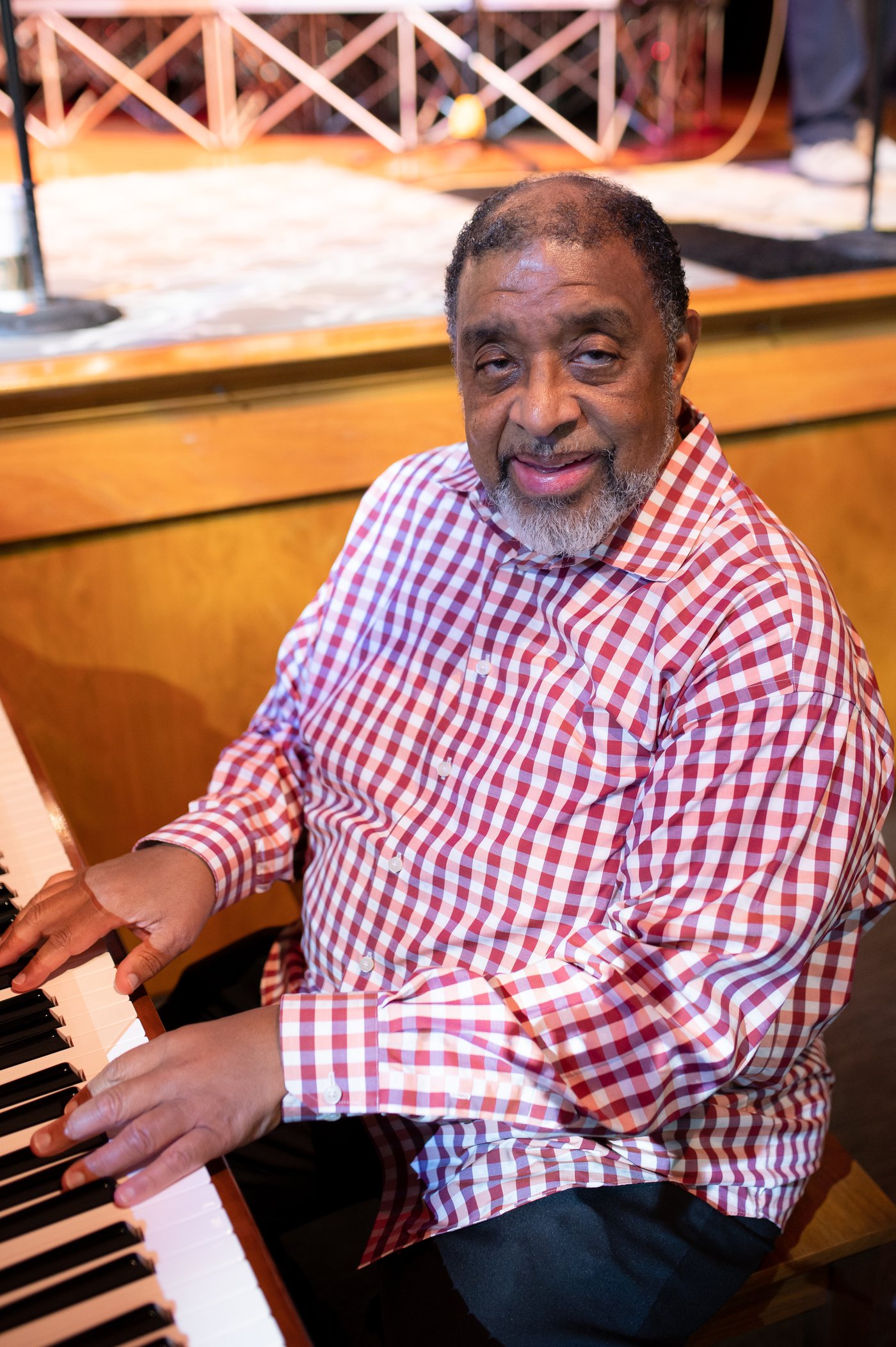 Henry Greenidge, Director of Community Production Company
Henry Greenidge is a leader in promoting racial reconciliation and developing multi-ethnic ministries in churches and organizations across America. He is a gifted worship leader preacher and event champion who brings people together in joyous fellowship and worship. He and his family are known around the Pacific Northwest and across the country for their music ministry.
He attended Nyack Missionary College in upstate New York, where he received a Bachelor of Music and Theology degree and eventually taught music in the New York public schools for two years. He also attended Fuller Theological Seminary in Pasadena, California. In May 2007, he was awarded an honorary Doctor of Divinity degree from North Park Theological Seminary
Additionally, he was the Director of Music for the late African American evangelist Tom Skinner, where he provided music for citywide crusades. Henry also founded and produced Soul Liberation in 1970. A Gospel Jazz ensemble that traveled across the country appearing on college campuses and other youth venues communicating a message of hope and transformation through a personal relationship with Jesus Christ. In the 1980's he pioneered as the first ethnic Young Life staff area director in the Pacific Northwest, serving full-time in Seattle, WA.
In 1988, Henry planted Irvington Covenant Church in Portland Oregon, the first intentionally multiethnic congregation in the Evangelical Covenant Church (ECC) denomination. Since retiring from Irvington Covenant Church, he served in interim positions in Bellevue Washington, Sacramento California and Minneapolis Minnesota with churches going through various transitions. In additional to serving as the director of our Community Production Company, he is the executive pastor of Trinity World Christian Center.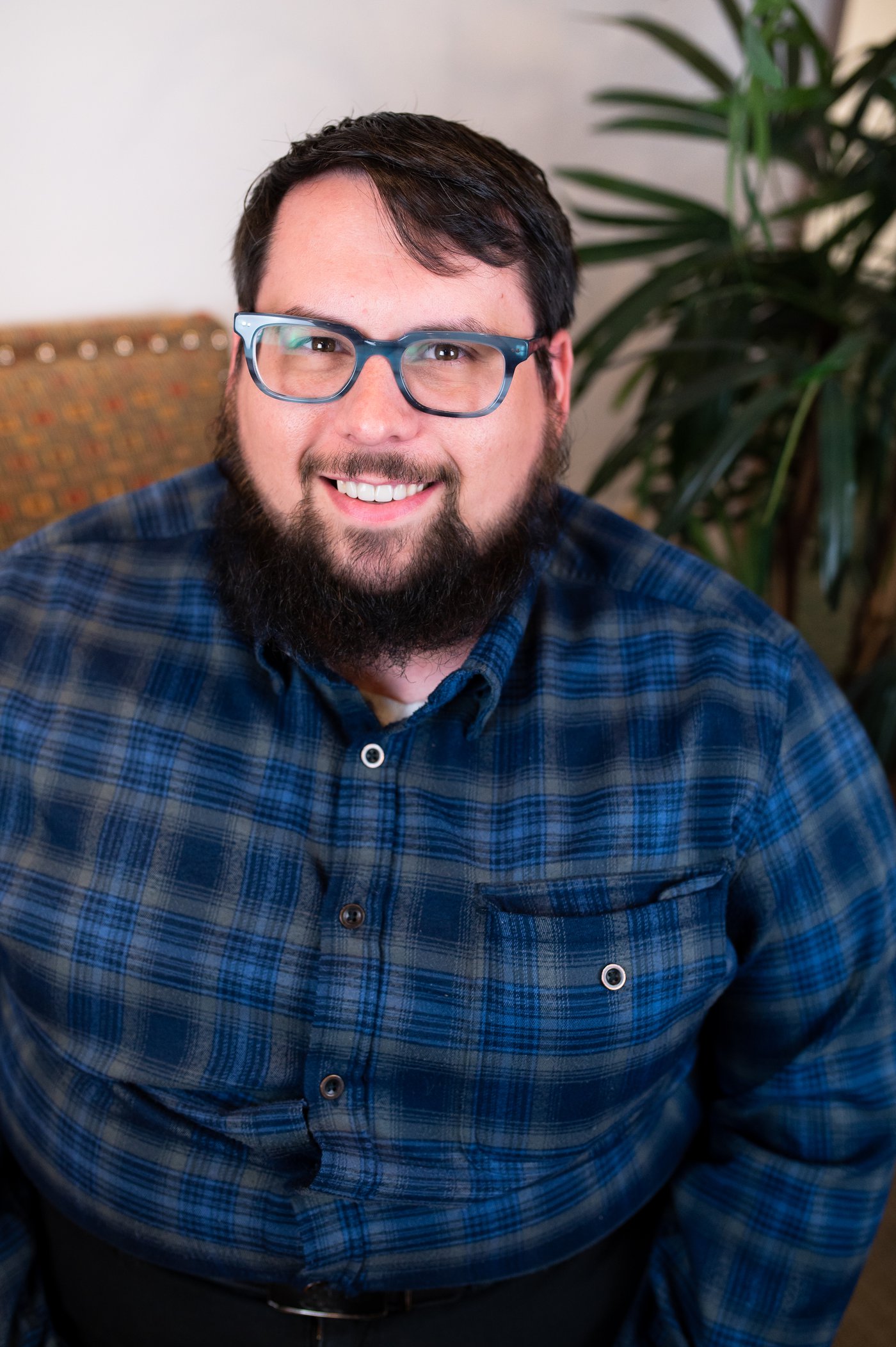 David Rigdon, Technology Director
David Rigdon is the Technical Director at FPC. Born in Augusta, David grew up heavily involved at Lakemont Presbyterian, and lived in Augusta until he was 15. He moved to Cobb County and attended the Cobb County Center for Excellence in the Performing Arts. While at CCCEPA, David discovered his passion for art and technology. Recently obtaining a Bachelors of Science in Cloud and System Administration from Western Governors University, David works full time as a cloud systems admin; however his ultimate goal is the merging of both of his passions: technology and worship.
Email david@fpcdouglasville.org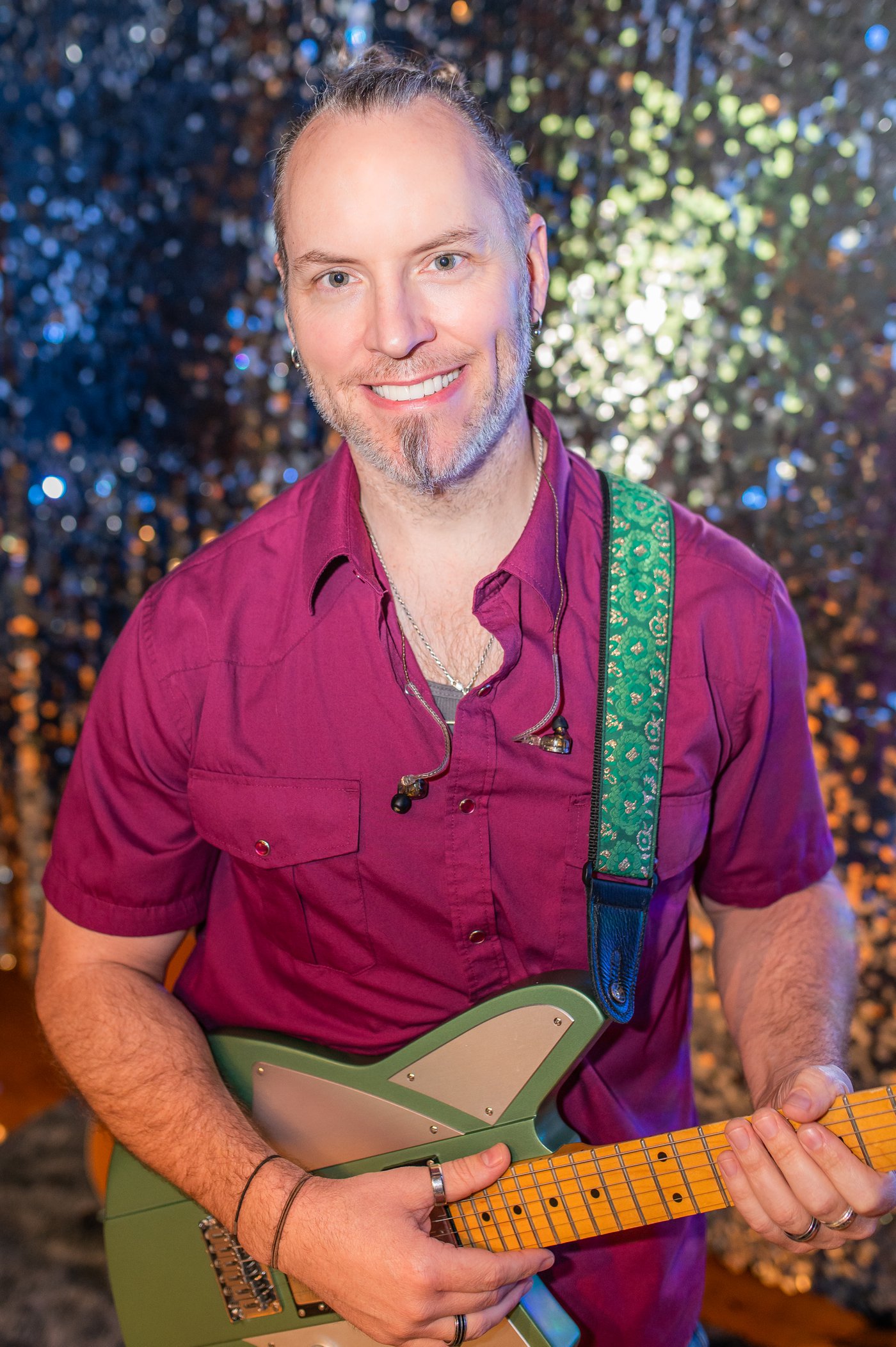 Andrew Huggins, Director of Contemporary Worship
Andrew Huggins is the Director of Contemporary Worship. The dawn of Andrew's veneration for the Lord began at an early age singing in church children's and youth choirs, choral ensembles, and lead roles in performing arts like musicals and plays in his school. He has been actively serving in music ministry since 1996, a call he both cherishes and reveres. Through the musical expression of worship, his delight is to know and be known by the God who desires to know and be known by all. Andrew is a ministry transplant from the world of public education, where he served as a school psychologist from 2003-2016. He holds Specialist in Education (Ed.S., 2004) and Master of Science (M.S., 2003) degrees in School Psychology from Florida State University; and undergraduate degrees in Psychology (B.A.) and Philosophy (B.A.) from the University of West Georgia (2000). Andrew is married to Alison, and they have two sons, Everest and Rex. As a family, they enjoy light saber duels, wrestling matches, problem solving, arts, crafts, music, camping, biking, eating, and loving God together.
AHuggins@fpcdougasville.org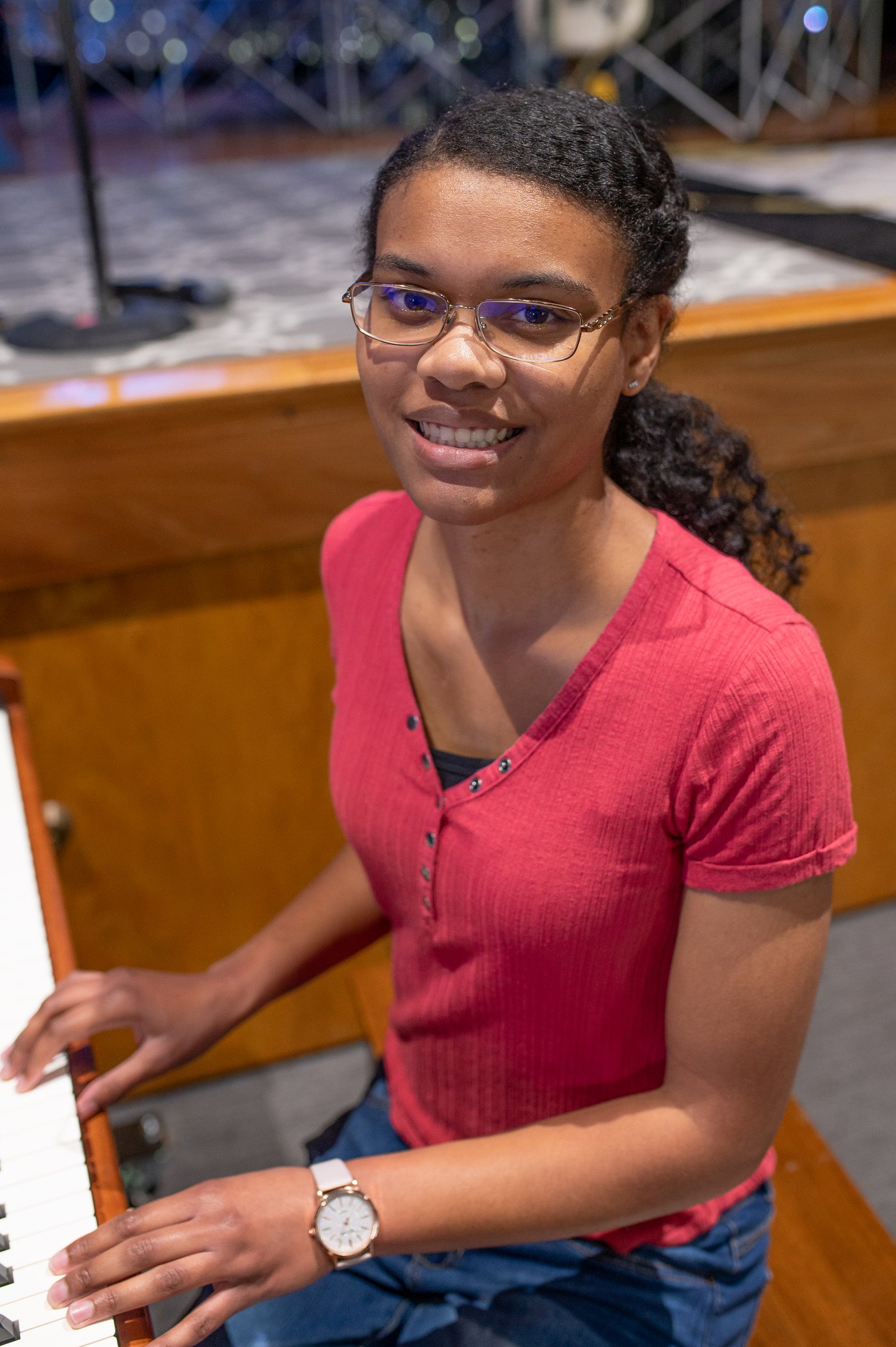 Eliana Feagins, Accompanist
Eliana Feagins is the accompanist for the traditional worship service. She can play many instruments being most proficient in piano, violin, guitar, and cello. Eliana has shared her musical abilities with churches in Georgia since the early age of six.
She has experience in accompanying soloists, youth and children's choirs, and other fellow musicians. She has played the violin in string ensembles and was a concertmistress for a string orchestra.
She is currently attending Kennesaw State University with a major in Software Engineering and a minor in Mathematics. Eliana enjoys making music, computer programming, studying the Bible, reading books that don't bore her, learning languages, spending time with her dogs, and hiking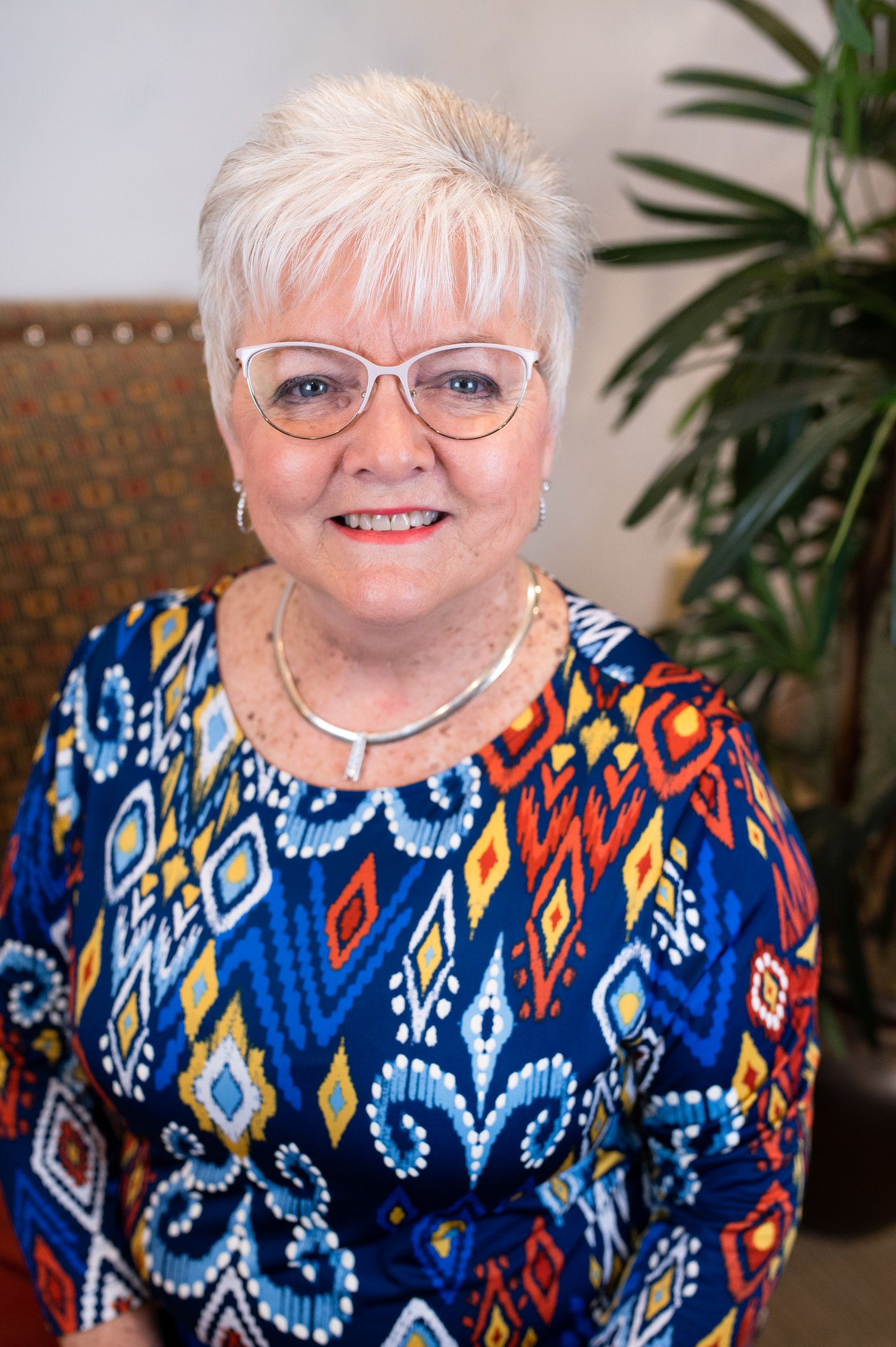 Deborah Powell, Communications Specialist
Deborah Powell joined the staff in May 2014 from the post-secondary teaching arena where she taught business and computer classes for the last 20+ years in Douglas County. She received her bachelor's degree from Auburn University, where she met her husband, Duncan, of 40 years. She received her master's degree from the University of West Georgia. Deborah and Duncan have two sons, one daughter-in-love and one "super special" grandson who is 5 years old. Deborah enjoys working on projects with her husband, reading and crocheting.
Email: deborah@fpcdouglasville.org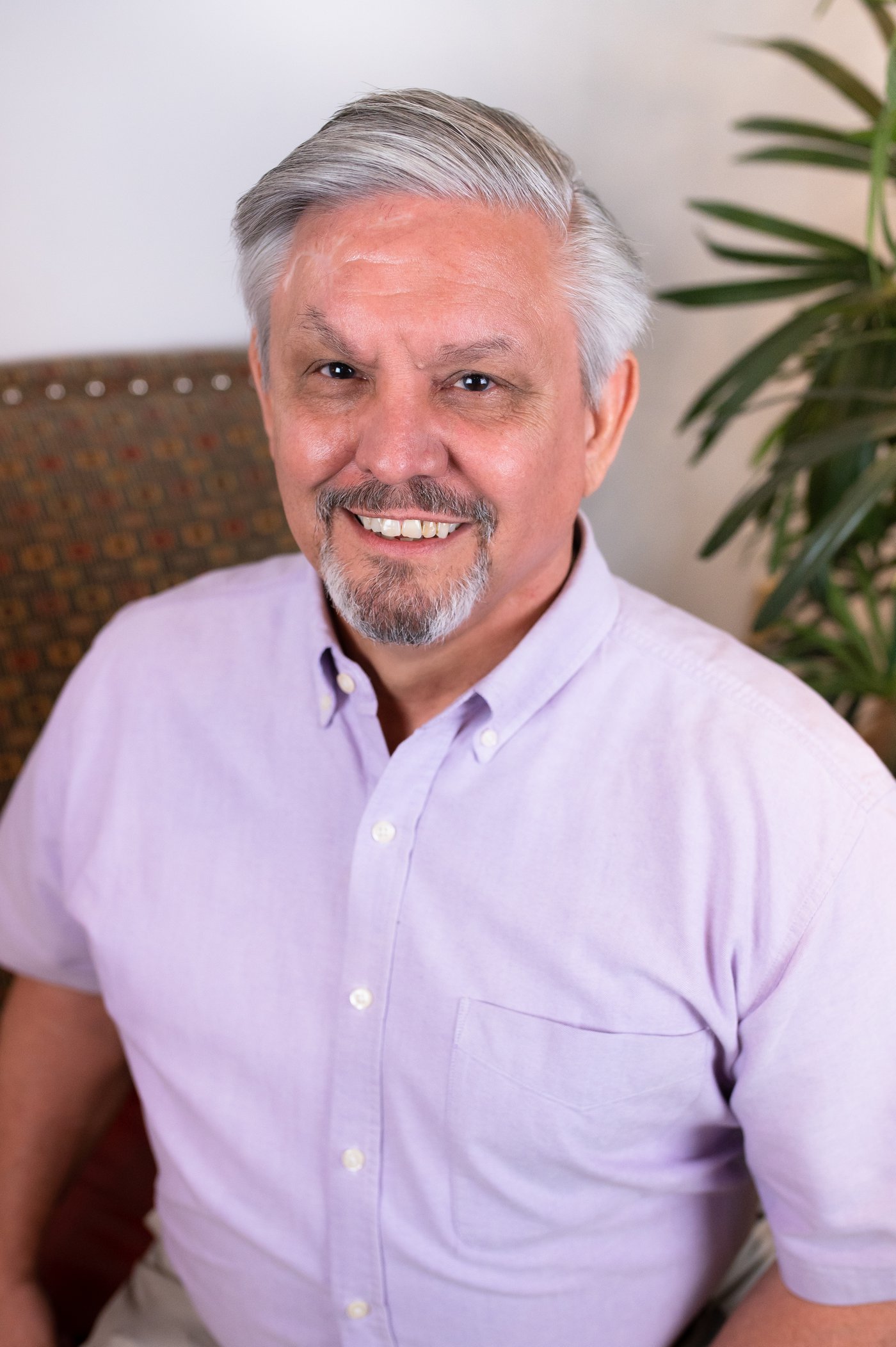 Mike Lauter, Director of Operations
Mike Lauter is the Director of Operations at First Presbyterian. He joined the staff in July 2018 after almost 25 years of self-employment in the manufacturing and transportation industries. Mike's formal education includes two years of college at Gardner-Webb College in Boiling Springs, NC; he then transferred to The University of North Carolina at Wilmington where he received a BA in Political Science in 1983. He and his wife, Nina, have been members at FPC since 2014, and Mike is thrilled with the opportunity to serve God by serving the church he dearly loves as a member of the church staff. Having grown up in Wilmington, NC, Mike is an avid follower of college basketball and an ardent fan of the North Carolina Tar Heels in all sports. He is a stepfather of two: Heather and Heath; and a "Paw Paw" to four: Courtney, Camaron, Hunter, and Kayla.
Email: mike@fpcdouglasville.org