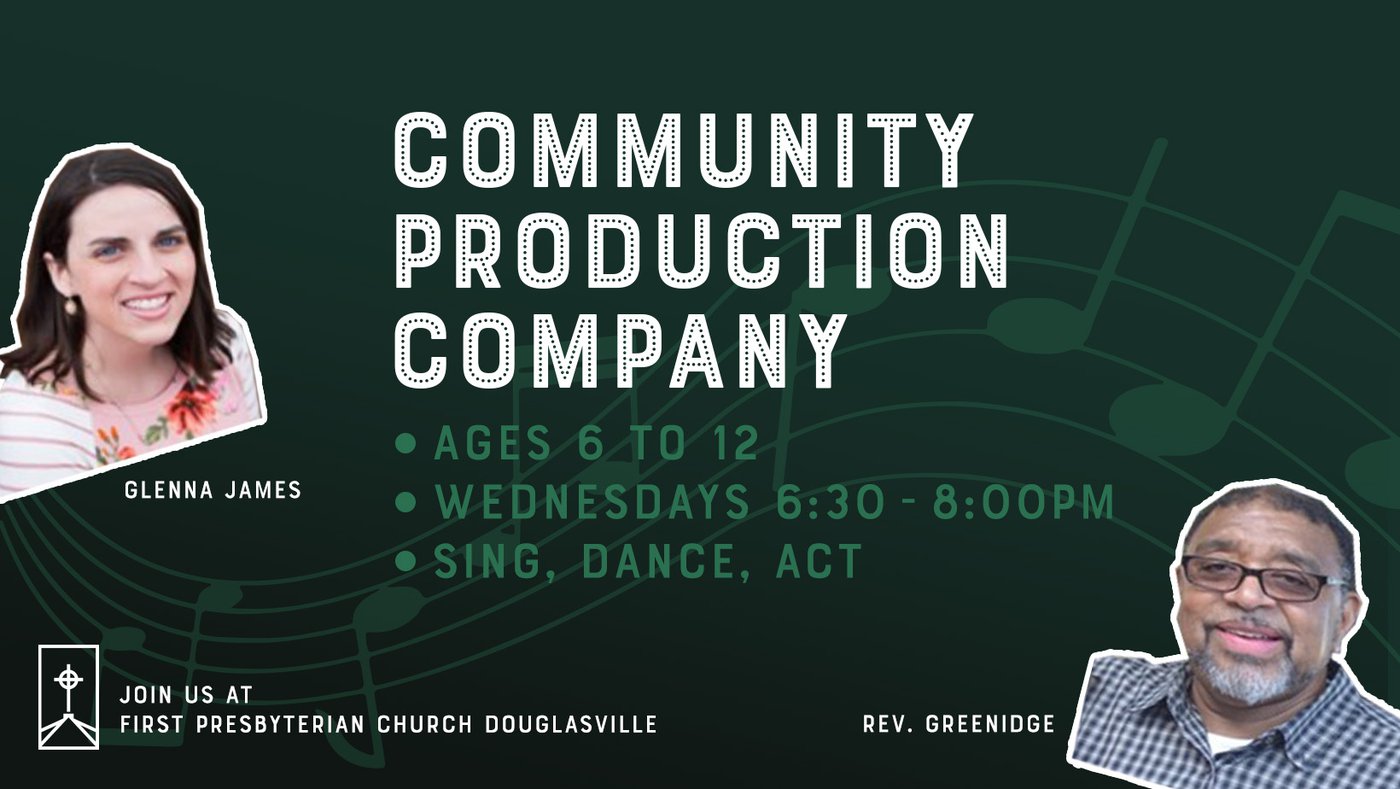 FIRST PRESBYTERIAN CHURCH DOUGLASVILLE PRESENTS…
COMMUNITY PRODUCTION COMPANY
Children 6 to 12 years old develop their love for music, dance, and drama, and share those skills with the community.
Wednesdays
6:30-8PM
Choir Room
First Presbyterian Church
9190 Campbellton street
Contact Glenna James with questions: glenna@fpcdouglasville.org
SO, WHAT HAPPENS AT CPC?
At each rehearsal, students recite an affirmation, encouraging them to be world changers in their own personal communities. We play a game, introduced by our student intern, and have a devotional presented by our Director of First Kids ministries. Pastor Henry and Miss Glenna lead students in rehearsing the current music and performance material. Students are encouraged to assist in script writing as well as coming up with motions and dances to go with the songs. They also have opportunities to work with rhythm instruments and to help compose rhythms to be used during the performances. Rehearsal regularly includes time for students to work on their communication skills by telling the group things they enjoy, what they want to be when they grow up, and sharing stories as practice for speaking in public settings.
The Community Production Company assists in leading worship services monthly, the first Sunday of each month. CPC also performs at First Kids events during the year, and will be performing at Cultural Arts events, city events, and county events this year.